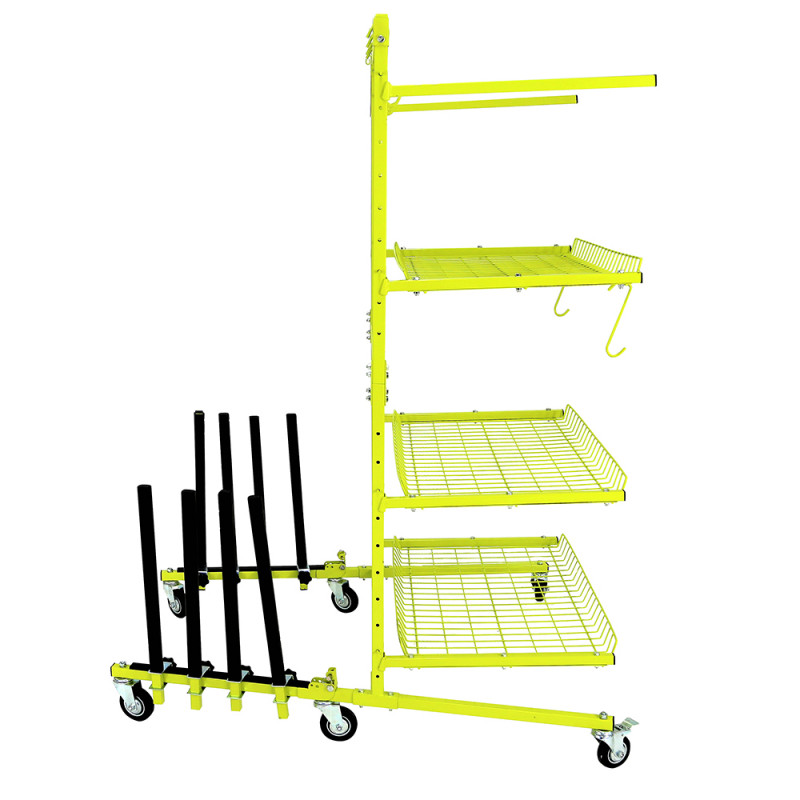  
CartParts with Panel Train

Cart parts with panel train 3 shelves and 2 arms , 6 "S" shaped hooks and 4 castors, to hold windscreens, sheet metals, hoods, doors etc.
You can only order a max of 1 item per order. To purchase additional items, please place separate orders. info@symach.com for a customized quote.

Custom duty not included.
* Available for windscreen, sheet metals, hoods, doors,...etc.
* The folding rack with 8 pc foam cushioned support arms.
* Steel with powder coated
* Color: SYMACH Green Color
* Open size:1230 mm(W)x 1330 mm(D)x 1900mm (H)
* Front-Supporter size: 1230/1060 mm(W)x 780 mm(D)x 1900 mm(H)
* Back-Supporter size: 1060/890 mm(W)x 550 mm(D)x 635 mm(H)
* Tubing size :F30*1.2mm+F25*1.2mm
* Includes:
   3 shelves
   2pcs 600mm arms
   6 "S" shape hooks
   6 x 4inch Pu Castors(Two Swivel With Brake)
Master Pack
1set/2 boxes,
box1: 106*60*9cm,17/18KG
box2: 107*23*15cm;21/22KG
You might also like