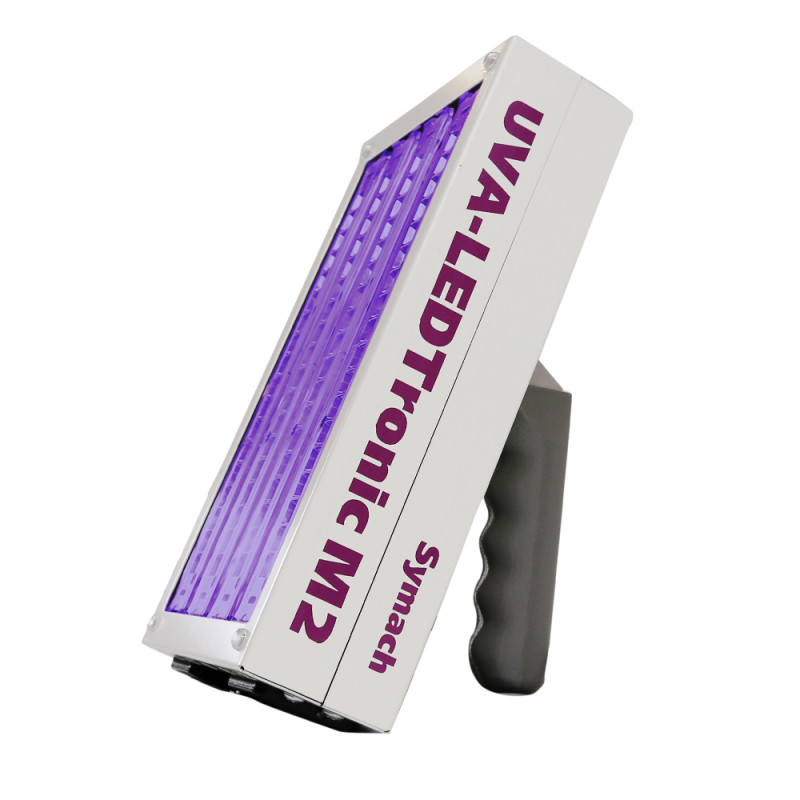  
UVALEDTronic-M2

The LEDs used are of different wavelengths all in the UV-A segment, these are assembled along a line of reflectors studied and designed to achieve the fastest and most efficient drying result on the market.
You can only order a max of 1 item per order. To purchase additional items, please place separate orders. info@symach.com for a customized quote.
Custom duty not included.
To dry the UV coating product (body filler, primer, clear) refer to the instructions of your paint producer.
For the most common UV products the exposure time is about 30/40 seconds, the exposure time is also proportional to the type and thickness of the sprayed product. However, it is enough to pass regularly on the sprayed product at a distance of 5 to 10 cm. (2 " to 4") for a few seconds to obtain perfect drying.
It is possible to use the UV lamp even between first and second coat, this will allow a greater speed of execution and a greater safety of drying in the case of paint application in excess of thickness. The LED UV-tronic lamp has a radiation surface of 50 cm. (20 "), thanks to the particular shape and size it is possible to dry small and large surfaces such as one or more car panels.
You might also like